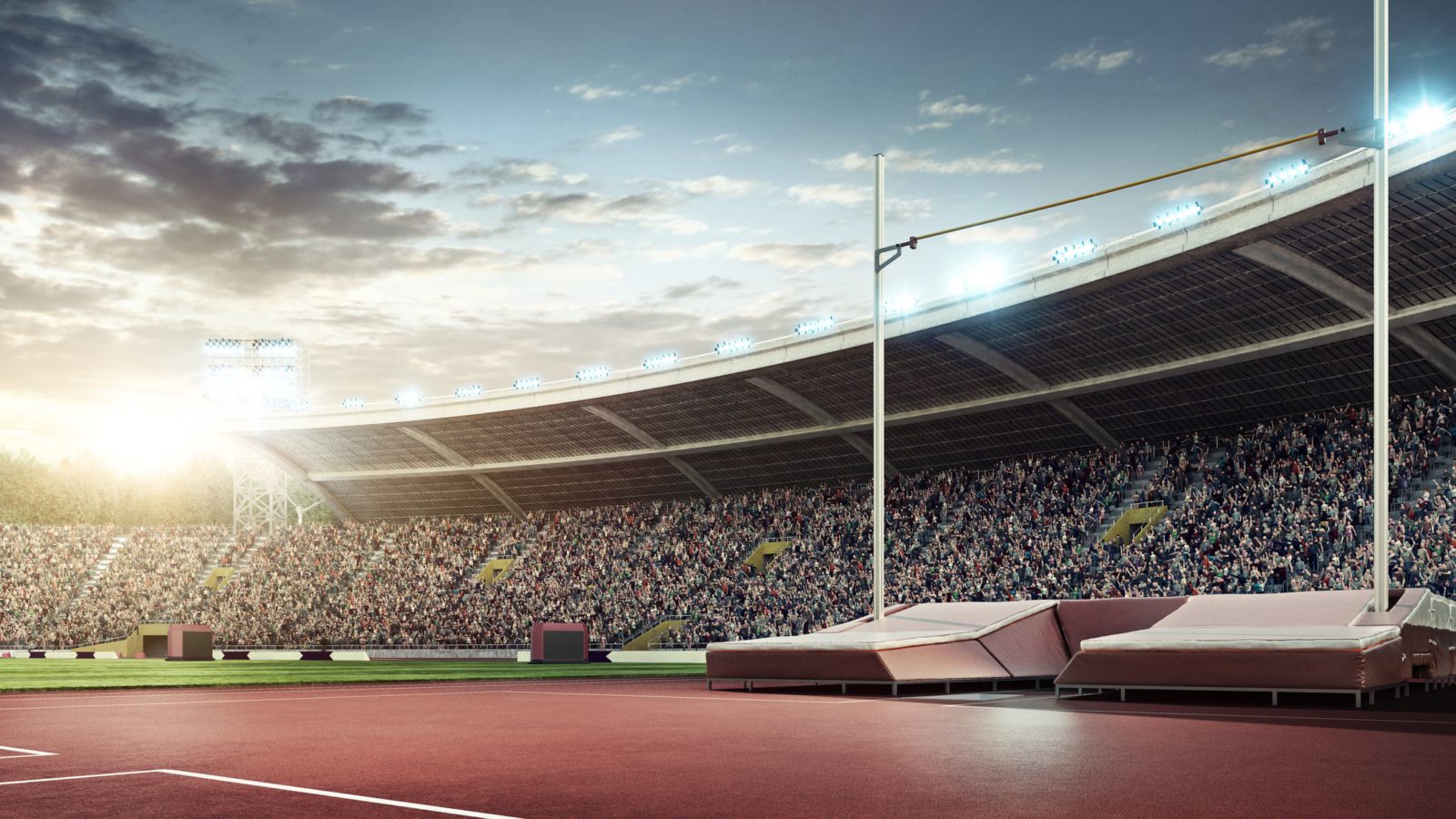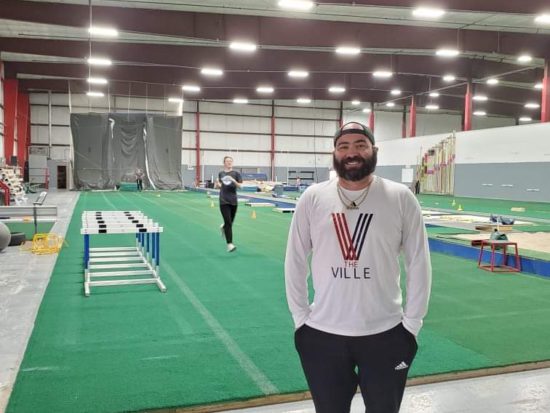 Patrick Grosserode – Long Jump, Triple Jump, Sprints, Hurdles
USATF Level 2 – Jumps
USATF Level 2 – Sprints/Hurdles
USATF Level 1
Jumps Coach – Lincoln Pius X
Head Coach and Director – LC Track Club
Coach Patrick is a well accomplished jump and hurdle coach.  He has coached 41 USATF All Americans while serving as the head coach and director at LC Track Club.  Since opening TrackVille in 2020, our athletes have produced 28 state championships, 2 state records and 8 all-American honors.  In 2021, he coached a US U20 finalist in triple jump, the Nebraska Class A State record in triple jump, national top 10 in triple jump, and national top 10's for the freshman and sophomore class in long jump and triple jump.  Coach Patrick's hurdlers had the fastest times recorded in 2021 in both short and long hurdles in class A, B, and C.
As an athlete, Coach Patrick was the Nebraska State Record holder for 400m and a high school All American.  He was also U20 national finalist at 400m.  Coach Patrick was 3x All Big 12 and still holds an all time top 5 time for the University of Nebraska.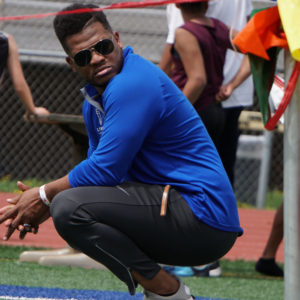 Raymonn Adams – Sprint Speed School/Hurdles
Head Coach and Director – Olympus Track Club
My entire life I've been an athlete. I had amazing high school coaches, went to a prestigious college where I still hold over 20 football records as well as a National Champion title in Track & Field. From there I went on to play professional football for a total of 5 years. The most notable team is the New York Jets in the NFL. About a year ago I was inducted to my college Athletic Hall of Fame.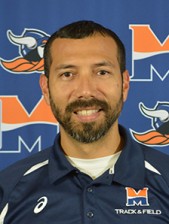 Lyon Avila – Pole Vault
Coach Lyon has been part of TrackVille from day one. However, before TrackVille he has quite an extensive history in track and field. He started at a young age and quickly fell in love with the sport being successful in many events. At the age of 13 he discovered the event of pole vault and has been committed to mastering every aspect of the event for the last 30 years. He attended UNL from 1997 to 2001 where he helped the huskers to win 3 Big 12 conference championships. Afterward he was a volunteer coach for about 13 years. In 2017. he became an assistant coach at Midland University where his athletes have set three of the four pole vault records and has had two NAIA All Americans.  In 2020, TrackVille's first year, he had a high school All American and had three state champions. In 2021 he coached five state champions from two different states and has helped many of athletes move on to the collegiate level of competition. 
Zach Lurz – Throws
Coach Zach Lurz has been on the Doane coaching staff since the fall of 2019. Lurz previously served as head coach at Dakota Wesleyan (S.D.) in 2019 and as an assistant (throws) in 2018. He coached seven NAIA All-Americans in two years with DWU, including the program's first national champion. Prior to becoming a coach, Lurz had a decorated collegiate career at Concordia (Neb.). He was a four-time national champion while earning 17 NAIA All-American honors. He also had a dominant stretch in the GPAC, winning nine conference event titles and going on to be named the USTA-CCCA NAIA and Midwest Region Male Field Athlete of the Year.

Mike McCann – High Jump/Sprints
Coach Mike has a Bachelor of Science (BS) from the University of Nebraska – Lincoln and holds a Master's degree (MS) in Exercise Sciences from Concordia University Irvine. He is also CSCS certified through the NSCA.
Coach Mike was a four year letter winner at the University of Nebraska, where he earned All-American honors in 2017 at the NCAA D1 Outdoor Championships. During his career at Nebraska, Michael participated on numerous Big Ten championship teams and also received the 2016 Big Ten Sportsman's Award. The Big Ten Conference bestows this distinguished award on one athlete who best exemplifies sportsmanship and goodwill toward teammates, opponents, and officials. Michael holds a personal best in the High Jump of 7'2.50'' (2.20m) which ranks him in the top ten all-time outdoors for the Huskers. Michael was the New York State high jump champion, the two-time Long Island champion, two-time county champion, and the New York's Newsday – Suffolk County Track and Field Athlete of the Year.
Michael joined the UNL Track and Field coaching staff following graduation for the 2018-2019 season as a volunteer assistant working with the Men's Sprint/Hurdle/Relays as well as the Men's and Women's High Jump. During his time with the Huskers, Michael mentored three Big Ten Conference Champions, multiple All-Americans, and one high jumper who later competed at the United States Olympic Trials.
During the 2022 season, Michael mentored the Class A Nebraska State High Jump Champion and five Nebraska state medalists.
Scott Cappos- Throws
Coach Cappos spent 25 years coaching in the Big Ten Conference at Iowa and Nebraska, where he coached athletes to over 50 Big Ten titles, over 100 All-American honors and broke four Big Ten Records. Several of his former athletes have competed internationally including appearances in the World Championships and Olympic Games. Cappos is active with Team USA, he is a Certified Level III Coach and a Lead Instructor in the USATF Coaching Education Program. He recently developed Thrower X, a website for coaches and athletes in the throwing events.